Welcome to Outlook wear parts, the best in solutions for the mining and the aggregate industry.
We look forward to working with your organization and providing you with industry leading equipment and parts. Our collection ranges from tillage, coulters, and disc blades components & more. They have been proven to function with most models. Our number one priority is to offer you the best equipment and parts so you can finish the job with ease. We understand the toll on the equipment and demand for the industry.
We aim to offer you the right equipment for your territory needs. We make our storage solutions arrive just in-time with our unique inventory warehousing. We focus on what our customers need. Contact us today to learn more.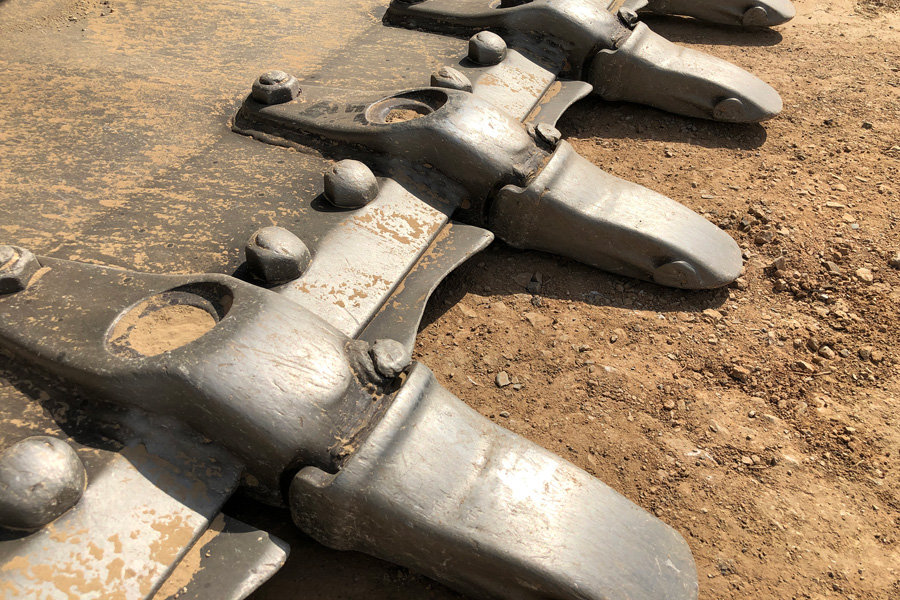 All equipment comes with parts that wear; that's just the nature of the beast. Outlook Enterprises, LLC is a one stop shop for any wear item you may need for your application.
Failing to replace wear items in a timely manner can result in unprofitable downtime, and that's something few contractors can afford. We keep a variety of wear parts in Stock to minimize your downtime, but even if we don't stock it, we will do our best to locate your part with the lowest possible lead time.
Wear parts can be large and very heavy, Outlook Enterprises LLC will deliver free of charge in our standard shipping area on one of our "Stock Trucks". We make regular parts runs through multiple states, so call us today to see if you qualify to get your parts on our truck! Freight can get very expensive, so why not take advantage of our free shipping option!
Outlook Enterprises, supplies all industries with the best quality replaceable wear parts in the world. Teeth, cutting edges, grader blades, snow blades, heel plates, frogs, brushes, bucket wear plates, bucket liners, crusher liners, blow bars, jaw plates, slats, buckets, shafts, milling bits, high chrome floors, silo liners, chocky bars, tungsten carbide embedding, chain, sprockets, custom fab work, you name it. If it wears, we can replace it!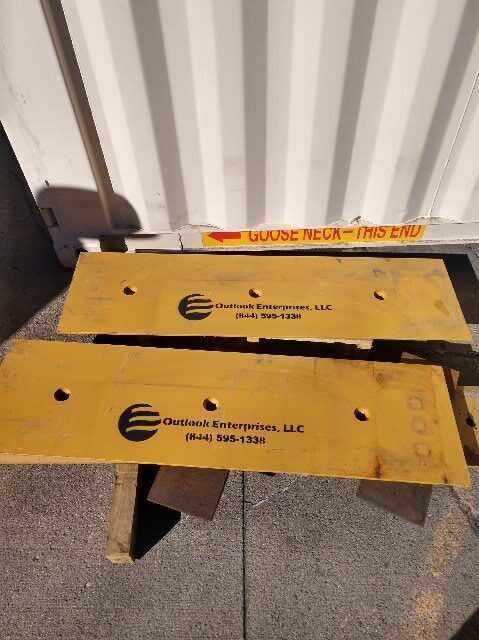 read more
Outlook Enterprises, provides Wear Parts for Construction and Mining Equipment, Conveying and Crushing Equipment, Screening and Wash Deck Equipment, and Municipal and Street Maintenance. These parts are designed to take the wear and tear of high utilization work sites to ensure reliability and profitability.
Our team of specialists can save you time and "big" money, guaranteed. While we offer fantastic prices on thousands of wear parts, we can really save you money by extending the life of these wear products be adding "Wear Enhancements", that not only extend the life of parts, but greatly reduces the downtime swapping out the parts, keeping your equipment in the field longer, increasing productivity.
Our team of professionals are here to help ensure you get the right parts, that fit and work the first time. Our outside sales team can also survey and help identify the parts you may need. Give us a call today to see what we can do for you!