Whatever your company makes, moves or manages, Outlook Enterprises, LLC. provides conveyor belt systems and auger systems you can count on. Our team of proven engineering professionals can solve any of your conveyor belt system challenges you throw at them, and can implement smart, sustainable solutions in manufacturing, mining, crushing, aggregate, asphalt, concrete, rendering, feed mills, and food processing every single day.
All Belt sizes and styles: 1 ply, 2 ply, 3 ply – 1/8″ top, 3/16″ top, 1/4″ top 20″, 24″ , 28″, 30″, 36″ 48″ 72″ wide. Or any size you need! We sell smooth, cleated, notched, etc. – We can "punch and skive" any belt and even have skivers for rent for on site installs and repairs.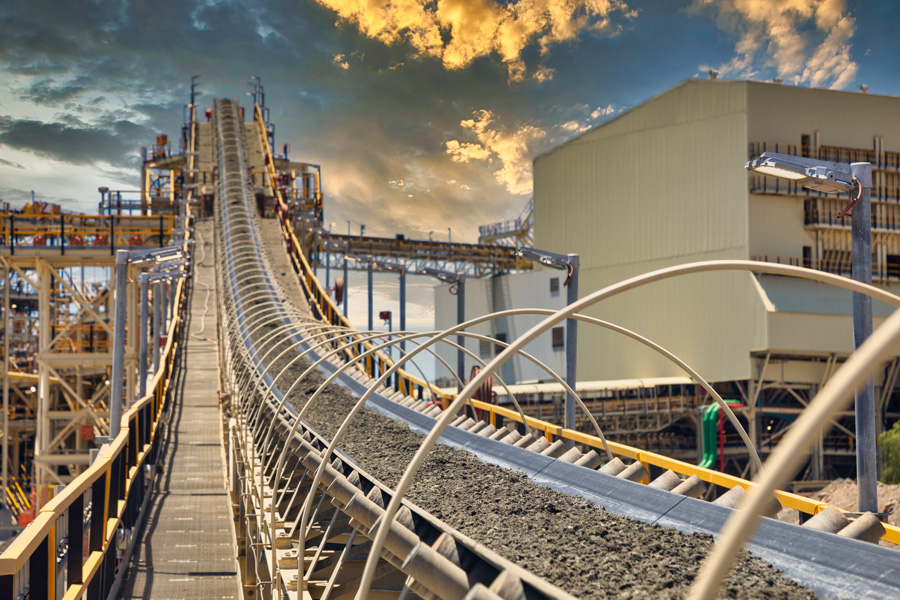 In addition to conveyor belts, Outlook Enterprises, LLC. sells idler rollers, cans, return rollers and brackets, tail pulleys, head pulleys, take-up bearings, pillow block bearings, gear boxes and motors to move any sort of product you may have.