Industry-Leading Supplier of Wear Parts
Outlook Enterprises is a leading supplier of road maintenance, mining and construction, mining, conveying and crushing equipment, screening and washdeck equipment and road maintenance products, based in Aurora, Colorado. With over 28 years of experience, we are an aggressive, growing company that is committed to providing wear parts and wear part enhancements for our customers to extend the life of their industrial equipment.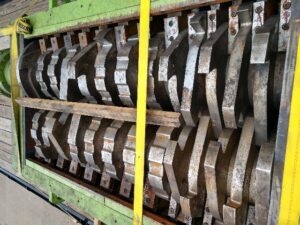 Deciding to put off replacing industrial wear parts when they wear out with the right part for the right application will likely result in losing revenue and time spent on the job, and these days that's something very few contractors can afford.
Wear parts can be huge, heavy pieces of equipment that are expensive to ship. Outlook Enterprises LLC delivers free of charge in our standard shipping area on our "Stock Truck'. With the weight and size of these parts you will save a lot of money on shipping.
Outlook Enterprises supplies all industries with the best replaceable wear parts in the world. Teeth, edges, blades, heel plates, frogs, brushes, bucket wear plates, bucket liners, crusher liners, blow bars, jaw plates, slats, buckets, shafts, milling bits, high chrome floors, silo liners, chocky bars, tungsten carbide embedding, chain, sprockets, custom fab work, extra impact and abrasion if it wears, we can replace it fast!!
Outside of aftermarket wear parts, we also specialize in wear part enhancements, these are "wear enhancements" that provide protection for your wear parts extending the life of them to save money in between replacing wear parts.
Our wear parts are specifically designed to extend the life of high wear areas on industrial equipment and protect from extra impact and abrasion, We offer an extensive line of the best quality wear parts to help minimize the downtime and maintenance of your construction equipment.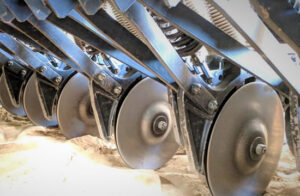 We also offer an extensive line of wear parts for excavators, including bucket protection, wear plates and excavator base edges. Excavators have a variety of options and accessories to consider, including RV teeth and adapters, excavator blades and edges, side cutters, excavator cutting edges and of course replacement teeth and adapters.
Backhoe wear parts are another area we can help! A Backhoe's bucket goes through the ringer everyday it is in operation. We know that backhoe replacement parts are some of the most often replaced wear parts and typically are the most under maintained items we offer.
We offer a broad line of wear parts for "compact" or "mini" Excavators, from the biggest mining tasks handled with huge excavators. Regardless of whether you run a knuckle boom or mono boom, understand that Outlook Enterprises can be trusted for all the excavator parts you need. If it's attachments you are looking for, we have attachments for crushing, cutting, boring, ripping and lifting.
Our team will save you "big" money and a lot of time guaranteed. While we offer the best prices on the top quality wear parts, we can can save you even more money by extending the life of these wear products by using "Wear Enhancements", that extend the life of parts and greatly reduces the downtime swapping out the parts, increasing productivity and keeping your equipment up running longer.
Industries
Construction
Mining Equipment
Conveying
Crushing Equipment
Screening and Wash Deck Equipment
Municipal and Street Maintenance
Wear Parts
Bucket wear plates
Buckets, bucket liners, crusher liners
High chrome floors
Silo liners
Chocky bars
Tungsten Carbine Embedding